So what DO we do with all that extra vinyl?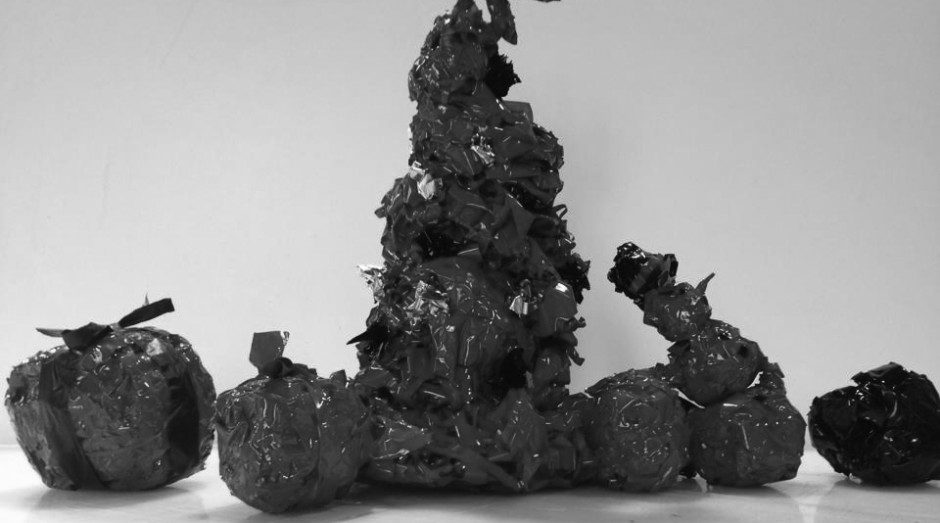 After we design and print something like vinyl graphics we need to peel away all the excess.  Some of you may be wondering, what exactly do we do with it? Well with the holiday season in full swing we like to have a little fun.
Sometimes peeling endless feet of vinyl can be tedious to say the least, what better way to have fun than to make a vinyl tree and little tiny snowmen?  Hope everyone out there finds a way to sprinkle a little bit of fun into your own work load.
Happy Holidays from the Interns!